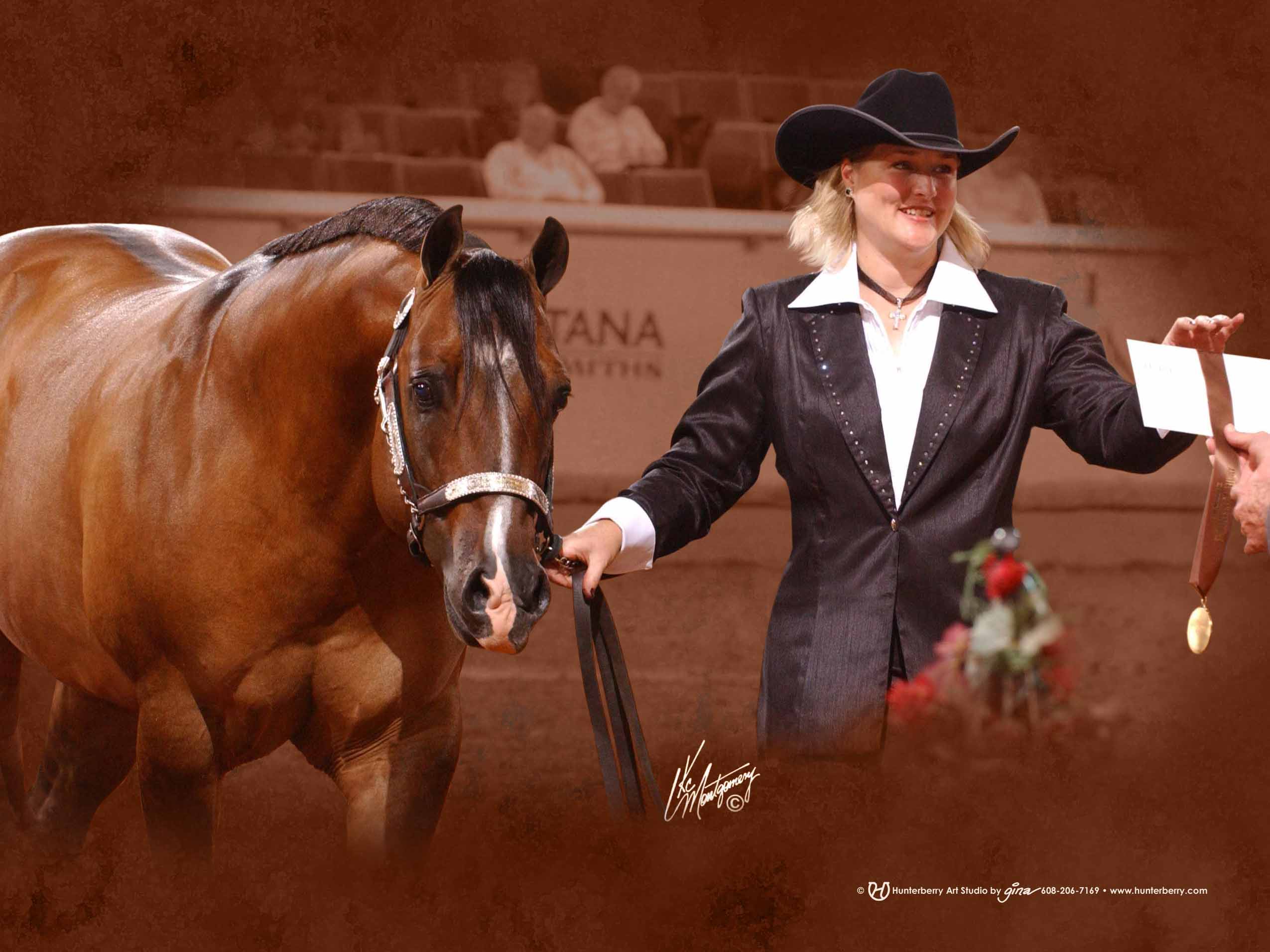 7/10/06: Buck Creek Ranch would like congratulate Frank Jobson from Buckley, MI on his purchase of Golden Impact. Frank has the same vision of making Dillon an AQHA Champion that we do, and will be able to take Dillon to his next level of achievements in the performance arena under the guidance of Mark Smith from Broken Bow, OK. Buck Creek Ranch is committed to promoting Dillon thru his offspring and assisting Frank in any way we can.
We would also like to thank all of Dillon's fans that have followed his career and shown your support by breeding your great mares and showing your awesome babies. We couldn't have made it this far without you!
Dillon is heading to roping training this summer and will be hitting the show pen when he is ready. Frank has plans to bring Dillon back to Breda-Lake View Veterinary Services for his breeding seasons, and has a bank of frozen semen ready for 2007 in the event that Dillon's show season conflicts with breeding season.
Dillon's new home on the web is www.goldenimpact.com and Frank will be happy to assist you. You may also continue to contact us for bookings and information as we plan to continue a close relationship with Frank and Dillon!
And finally, we would like to thank Dillon for making so many of our dreams come true. We knew the minute you were born that you were going to be a great one and you never let us down.
My wish for all of you is that you may have a horse come into your life that has the impact Dillon had on ours.
Paul & Kristin Sadler